Happy Monday Reader!
We're back for a new affirmation to power us through the week.
What is "enough"?
Do you have "enough"?
Do you feel like you do "enough," at work, at home, for your community? My definition will be different from yours, because we each get to decide what is "enough."
If you often feel like you're falling short, and not doing enough, we'll work on changing that with this affirmation. Say to yourself every day this week:
"I do enough. I have enough. I am enough."
Does this feel believable to you? What if it is true? If you think back on the last day or week, what all did you accomplish? Doesn't that evidence show that you actually did enough?
If you're like me, you probably tend to take your accomplishments for granted. Your eyes are always on the next thing. The next goal. The next project. We forget to stop and appreciate how far we've already come. We don't take time to celebrate what we have already accomplished.
And when we don't recognize what we already accomplished, it can feel like we're never doing enough.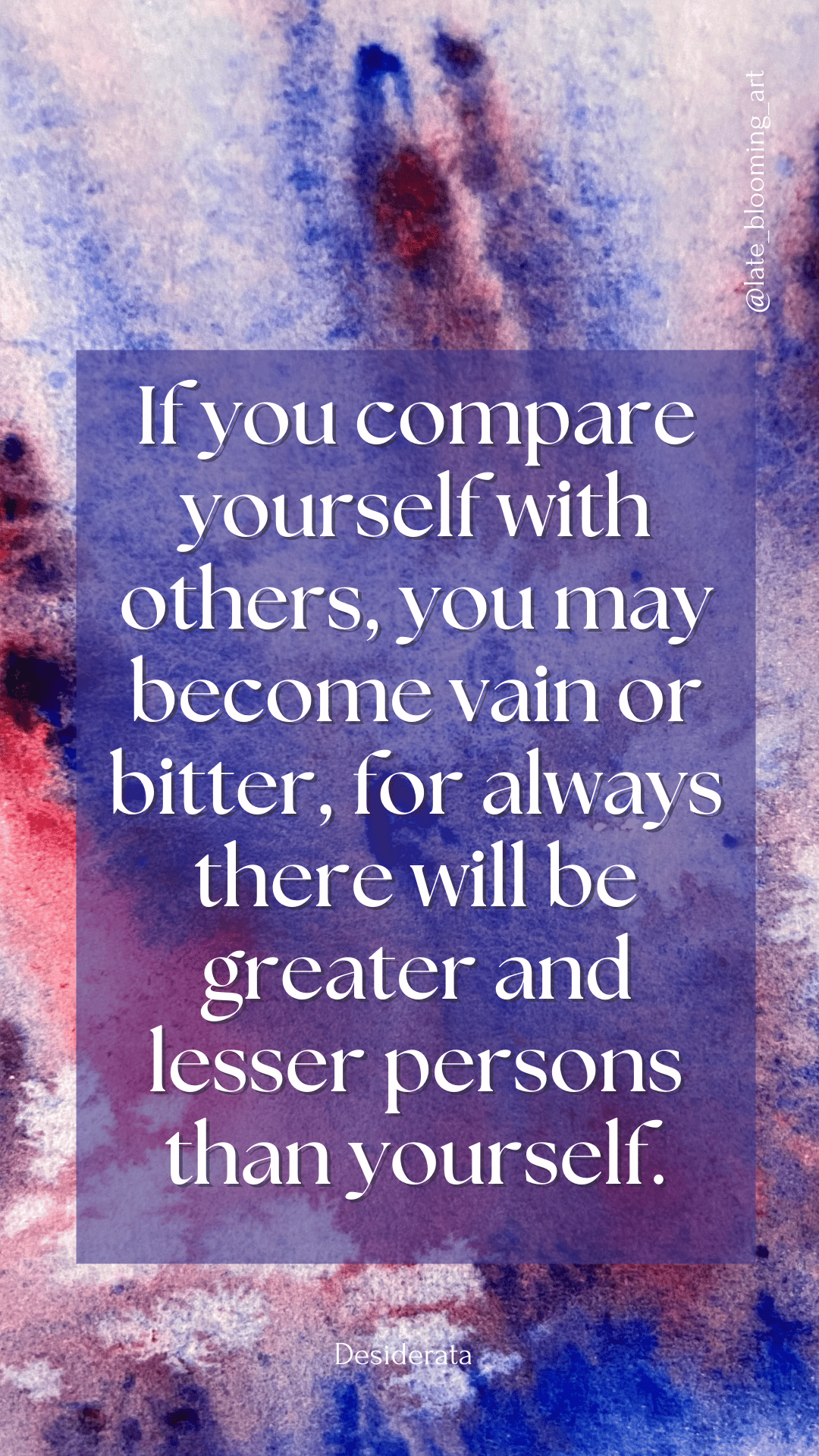 It's also easy to feel like we don't do enough or have enough if we compare ourselves to other people. But as the image above reminds us, comparison is a recipe for unhappiness. We will never know the other person's full story. We only see part of it, so it's silly to compare ourselves to a half truth.
Let's take this week to find ways to be grateful for what we already have, where we already are, and what we already do by repeating 21x every day "I do enough. I have enough. I am enough."
---
As always, affirmations work best when you truly believe them. They need to resonate with you and feel achievable. So feel free to modify any I suggest, or develop entirely new ones!
Say them as long as you want. I'm sharing a new affirmation each week, but that doesn't mean you have to switch it up each week unless it feels right. You can add new ones as often as you want and have as many as you want. You can say a different affirmation every day, or at different times of the day. You choose!
I'd love to hear the impact it has! (But if you decide affirmations are not for you, click here to be removed from this weekly email.)
I hope this affirmation sets you up for a kick ass week and I'll see you next Monday for a new one to try!
​
Breathe deep. Drink plenty of water. You got this!
​
Jen Roberts
Time Creation Coach
​
Feel like life is passing you by? Interested in creating more time for your priorities in 2023? I have 4 spots open for one-on-one coaching! Hit reply and let me know or Schedule a free 60 min time assessment here​
​