Hello Reader!
We wanted to pop into your inbox to help you plan next week with a reminder that our monthly networking event is happening next week on Tuesday, Oct. 10!
As usual, we'll be at Billie's Grocery from 8-10a. There is no charge to attend the networking event, but please plan to purchase a beverage or snack to support our host business.
Please forward this email on, or send the Facebook event to anyone you want to invite! The more the merrier, & the better the speed networking goes.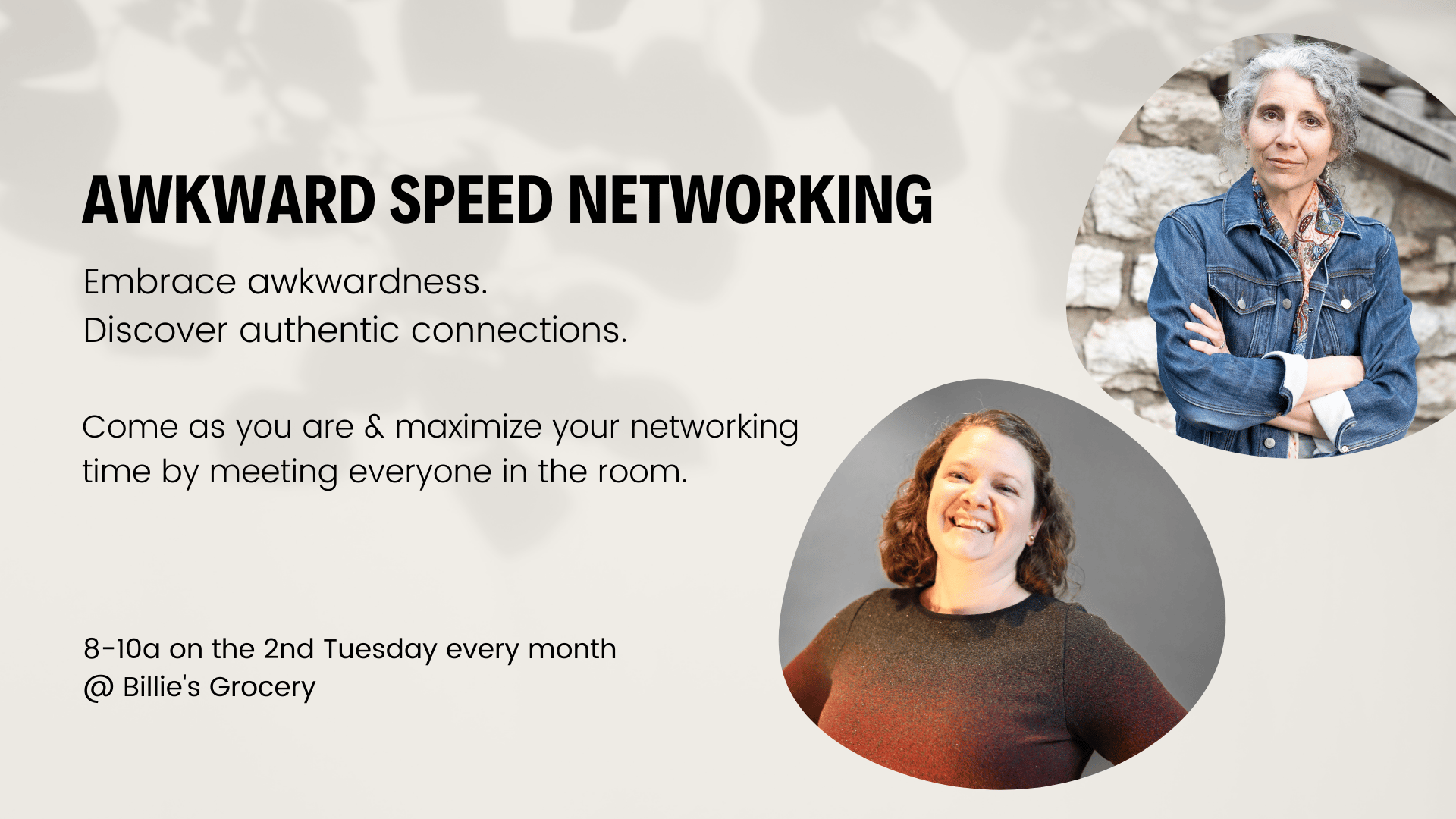 We can't wait to see your smiling face on Tuesday!
-- Jen & Jennifer
(Which is which??? Who knows!!)